If you've seen my 2023 garden photos, you will know, it needs a more natural and artsy touch. So I asked Eddie to make me some potted plant stands.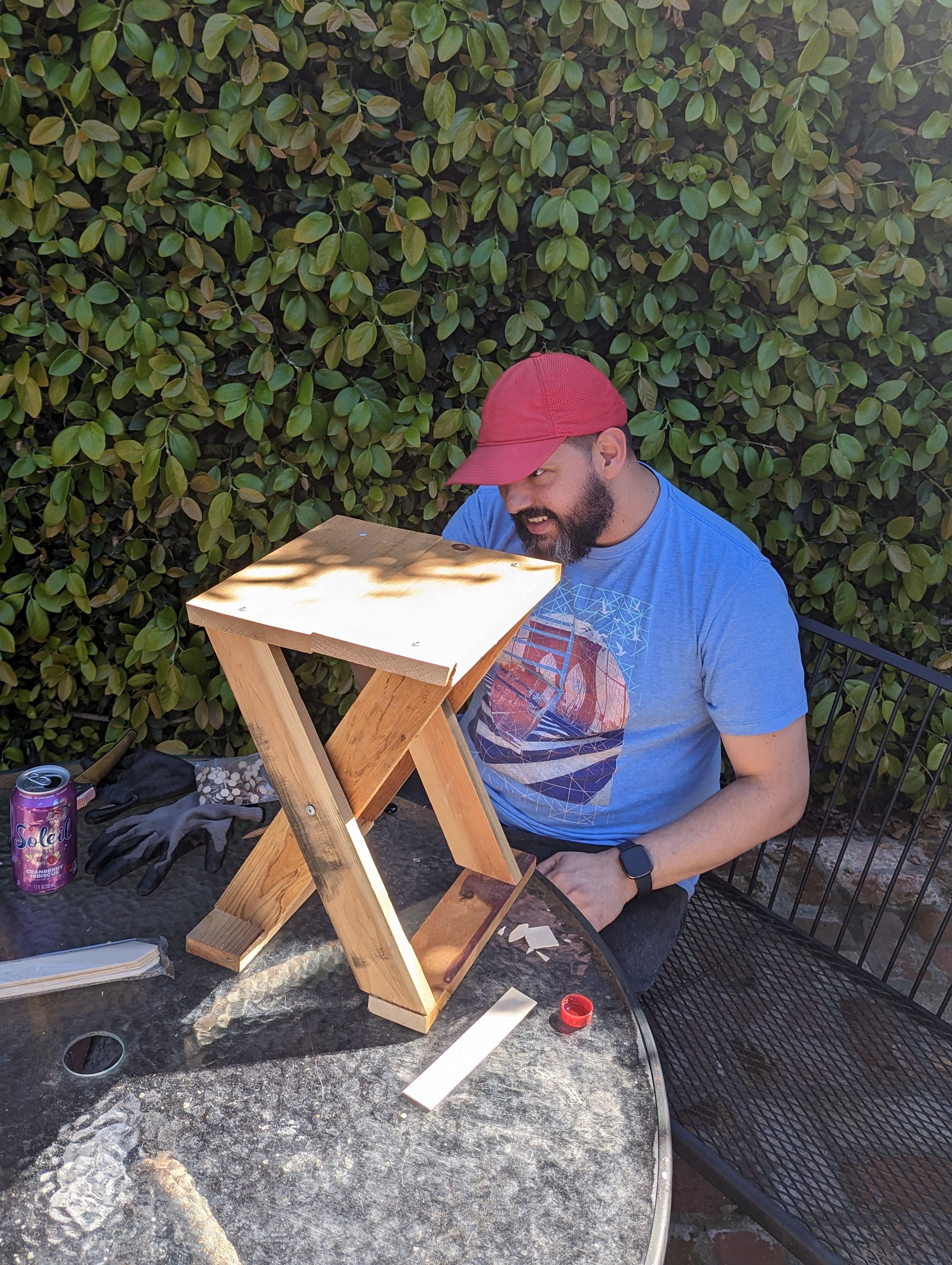 This is the first one I am decorating. From this picture you can't see but I'm stenciling in a cool pattern before I paint it.
Swing by soon to see more updates.